Kansas Hydro Excavation Services
We offer Hydro Excavation services in Kansas and the Midwest. This excavation method is very fast, and typically more efficient than conventional backhoes or other mechanical options.
Hydro Excavation (aka vacuum excavation) is a process of digging that uses highly pressurized water and a strong vacuum to break up soil and extract the debris. Specialized hoses connected to a pumping truck deliver the water and remove the soil quickly and safely with minimal disruption to the land.
This process is often used by municipalities, construction companies, utility companies, and plumbing services to efficiently extract dirt to install pipes, posts, wires, conduit, landscaping and equipment.
Benefits of Hydro Excavation
Precise – Works in tight areas. Can maneuver around utilities and obstructions.
Non-destructive – Less likely to damage utilities than mechanical processes.
Cost-effective – A fast and accurate process with reduced risk of error and damage.
Safe – Less machinery, fewer moving components, and reduced soil disruption.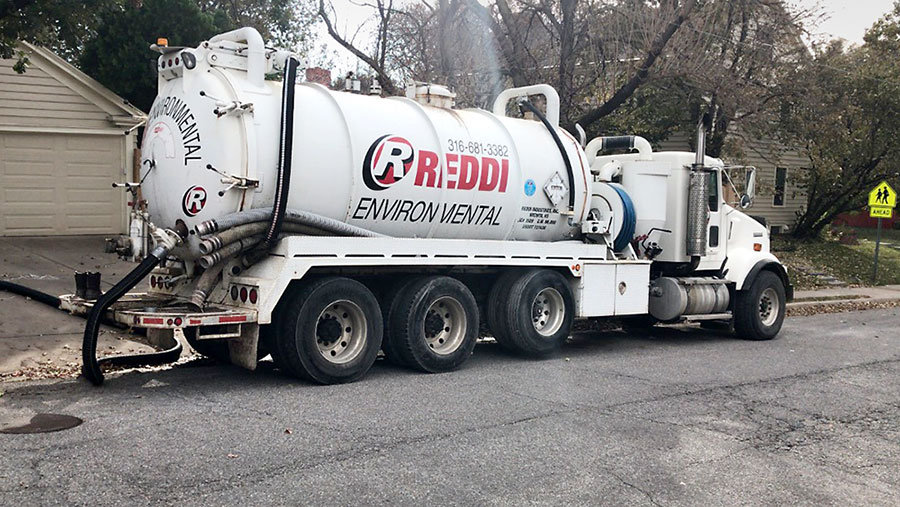 Applications
Trenching
Soil / Debris Removal
Daylighting / Potholing
Pole / Sign Setting
Sewer Rehabilitation
Precision Landscaping
Piling Hole Excavation
Municipal Utilities
If you project requires a precise and efficient and cost-effective method of digging, hydro excavation is the way to go. We offer Hydro Excavation in the Wichita area, all over Kansas, and in the Midwestern U.S. Call for an estimate, or to learn more about our excavating services: